Gamification is an element in e-commerce that increases audience engagement and helps retailers drive sales. In China, we are witnessing gamification on most platforms – It's fun, interactive and it makes you want to continue the 'journey' that eventually ends with a purchase. Leveraging gamification requires companies to have a clear strategy of what they want to achieve, for example a clear campaign goal, which encourage users to carry out a specific action.
Gamification is an application of game-design elements and game principles in non-game contexts (source: Wikipedia).
Retail in China has evolved to become a form of entertainment where you combine shopping with social and gaming elements. An interactive gamification element such as a discount or coupon, can help to increase participation and developing brand awareness. The experience of receiving a reward is addicting and entertaining. E-commerce in China is constantly evolving around social commerce and marketplaces. Some common traits that explain the 'backbone' of e-commerce in China are listed below and is why gamification can be such a powerful way of connecting with the users:
The Chinese consumer tend to explore and discover products, rather than searching for a specific product. They value sharing and recommendation before they buy, and they enjoy interacting with brands through livestreaming and video. The whole aspect of social commerce has made gamification gain traction as consumers are competing with each other to receive the most rewards, getting hooked while browsing on the platforms.
Examples on how gamification is used within the e-commerce space in China: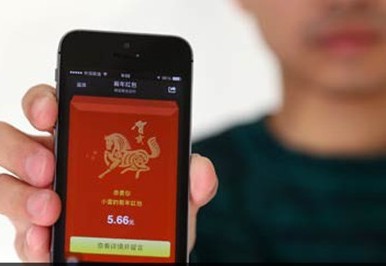 Wechat – Chinas "super app" is a multi-purpose messaging, social media and mobile payment app. Its a lifestyle app that connects with the users many hours a day. Wechat has built their own digital "red envelope", as part of the Chinese tradition of gifting money during Spring Festival (Chinese New Year). It's estimated that around 800 million Chinese exchanged digital red enveloped through Wechat. Wechat has its own digital payment method "Wechat Pay", a part of Wechat's big digital ecosystem.
Pinduoduo – is now the third largest e-commerce company in China behind Alibaba and JD.com. They have had a huge success with their bulk-buying model where you can form shopping team to receive a bigger discount on a product. The more people join your shopping team, the bigger discounts. This platform is a perfect example of how social shopping is evolving. Gamification is also a part of their strategy of attracting users onto to their platform. Pinduoduo centers around the purpose of discovery and browsing the app by offering a personalised view. There is no obvious search bar, but rather enticing elements and offers to make you interact on the app.
A popular game on Pinduoduo is Orchard, an in-app game that engages with the consumers while they shop.
"Orchard is an app-game that aims to encourage consumers to interact and share while they shop on Pinduoduo. It has become a popular feature where users can grow virtual fruit trees for a free box of fruit. Over 11 million daily active users (DAU) log on to the game to water their trees. Duo Duo Orchard not only is an effective channel for incentivizing consumers to browse and purchase, but it also allows users to interact and enjoy the fun of shopping with friends." (Pinduoduo.com)
When your tree is fully grown, you will receive a free box of fruit. This game was launched in 2018, and a month after the game launched, nearly two million new virtual trees were planted every day.
Gamification in the West:
Gamification is also present in the West as an element for customer engagement, and it's a way to entice new and existing customers to buy.
Coop Denmark, largest consumer goods company in Denmark, has used gamification as part of their marketing strategy. They have about 200 000 member visiting their app daily. Coop's objective was to improve their customer loyalty, and they are driving this with interactive campaigns.
"We can see that the more our customers win vouchers and pick them up, the more often they visit a Coop store" (Stine, Head of Coop Loyalty programs).
What's the learning?
Gamification can be a powerful tool if it's used in the right setting. Starting to experiment with the fun interaction and positive reinforcement will help companies to gain customer engagement and eventually lead to higher conversion rates. Gamification can also be a great tool for customer loyalty, as you are engaging with your existing customers on a more regular basis. Moreover, you can use data from gamification to make better decisions.
It's important to keep in mind that gamification works differently from one country to another. What works in China, does not mean it will have the same effect in Western countries. The underlying strategy is crucial in order to reach your objective. Be creative, stay curious, but keep your objective in mind.
Sources:
http://www.madjor.com/en/knowledge/digital-lessons-china-gamification-ux-game-changer
http://www.marketingtochina.com
https://www.calcalistech.com/ctech/articles/0,7340,L-3773450,00.html
http://investor.pinduoduo.com/index.php/corporate-blog/duo-duo-orchard-brings-fun-mobile-shopping